Reviews
Customer Reviews
Write a Review
Ask a Question
Amazing!
the top fits amazing. Gives you some underboob, but I love that type of thing!
February 2020
Worth the money! If you're on the fence about buying, GET IT
For years, I'd spent money on various cheap fast fashion swimsuits, some of which were cute, but none of which were quite exactly what I was looking for. When I saw Frankie's Bikinis on Instagram, I knew I had to try them. So I ordered the Cole top and Dylan bottom (ribbed and double lined) not knowing that the big deal was about splurging on a swimsuit. When these finally arrived (quickly! I live in TX and they shipped from CA), I was floored by how well everything fit. The bottoms fit exceptionally well, and the top was so flattering with the ribbing and no padding needed. I might order a larger size on the top next time, but other than that? Everything was perfect, and now I already want another bikini from Frankie's.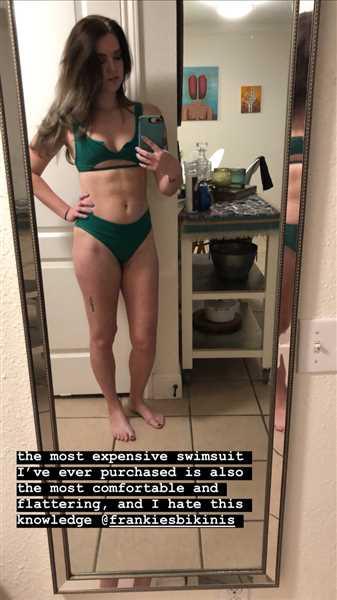 February 2020
Cute!!!
Cute but a little tiny so you might want to size up like the rest of the reviews say! I didn't so it's snug but not bad! I rocked it with some high waisted shorts and sandals at a night on the beach and so many compliments!
February 2020
Bikini top
34b normally a small sized up to medium. Fits perfect. Will be ordering again from here.
February 2020
So flattering
Love this bikini top! So sexy
January 2020
Brighter in photo
It's really nice, thought it would be a bit lighter but it's really nice. Sizing runs small so size up but I love it!
January 2020
Favorite
This bikini fits me so well. It feels so comfortable on and looks stunning! I'm so excited to wear it at the beach this week!
January 2020
Super sexy
Very unique and sexy top. I love it so much that I have bought it in multiple colors. I am a 34ddd and a large fits perfectly.
January 2020
absolutely love it
Fits so well and looks so good!
January 2020