Reviews
Customer Reviews
Write a Review
Ask a Question
Filter Reviews:
bottoms
straps
support
32DD
enzo
Worth the money really good quality
True to size, exactly like the picture
April 2020
Cute!
Super cute! However doesn't do much for smaller chests.
March 2020
Absolutely love this top!
I have a bigger bust and butt, so I was skeptical about buying this top and bottoms. But this top fits perfectly! The straps are thick but allow for so much support and I love the way this is cut. I wear a 32DD and I bought a large and I love it. Highly recommend! I also paired this top with the Enzo bottoms and it looks fantastic!!
March 2020
34 B
I'm a 34 B and this top fits fantastic. It lifts the girls up yet is super lightweight. Material is thin so be aware of nipples showing. Nevertheless, I still love the sit and it hugs my girls in all the right places!
March 2020
Worth the money!
I have a million bikinis and I'm so happy with my purchase! Frankies are pricy, but the quality is def there. I got the Georgia top and Cole bottoms in brownie. Both mediums fit perfectly. I'm 5'2" and wear a 34b. The color is a perfect and the material is nice and stretchy. Love that the tops adjustable too!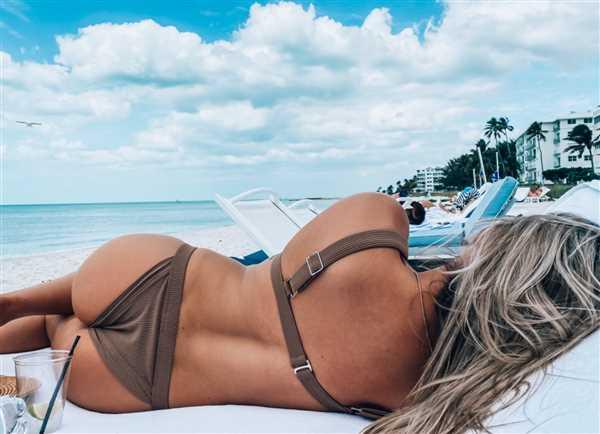 March 2020
Great!!
Love this top! So comfy
March 2020
Fits Great!
Fabric was so soft and made my body look great!
February 2020
Nice top
This top is very cute and flattering. There's a little too much fabric on the armpit side of the triangle but otherwise it's great. Very supportive and very soft fabric.
February 2020
perfect fit!
loved this swimsuit! the quality is better than any bathing suit i have ever tried and is worth every penny!
January 2020
Sooo cute!!
This top is so flattering! It's super secure and also just gives you a nice lift without being too much. I would definitely wear this as a bralette too! 5/5! Highly recommend!!
January 2020