Reviews
Customer Reviews
Write a Review
Ask a Question
cole bikini
Fit perfect. I received many complements
February 2020
Just absolutely love it
I feel great in this swimsuit
February 2020
Sexy, fun but need to get used to cut
I absolutely love this suit, it makes me feel sexy but provides enough support so I can still do activities. I love the color, it has mustard tones but is definitely more on the bright yellow side. The top fit like a glove, but the bottoms took some adjusting (see points below). Bottoms are extremely cheeky and I love how they made my bum look. The two things to note on the bottoms: 1) The cut is EXTREMELY low. So low, you definitely need to make sure you're shaven/waxed. And 2) The cut in the Brazilian area kind of leaves me with a front camel toe. Only sometimes, it takes a lot of adjusting and goes back to point 1). You have to wear the bottoms really low in order to not get a severe front wedgie. It's due to the outlining fabric. Again, it takes some getting used to but overall is worth it.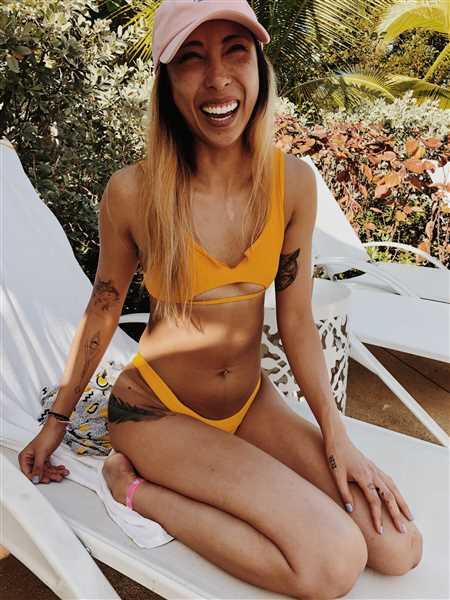 January 2020
Emails goddess
Love the color and fit. I own it in yellow too and when I saw the emails color I had to get it
January 2020
Darker in actual
The color in actual is darker than the ones in the photos, sizing runs small so size up! Still, love the fit as the cut!
January 2020
❤️
I mixed and matched it with another top but different style and I just love this cut! Sizing runs small so size up!
January 2020
This fabric!!! Wow
Incredibly soft fabric, the color turned out to be a little different in person. It is more of an ochre color , not bright yellow as I see in the picture. But I like it!
December 2019
Meh ‍♀️ pt.2
very small. Usually a standard medium so that's what i bought. soooo tight.
December 2019
Really flattering
Great quality! And gives you just enough cheekiness! Would recommend sizing up also.
December 2019
Great fit, probably would've gone a size down
I absolutely love this set and the color is even better in person! I would've probably ordered a size smaller though, it was a little big and more full coverage than I thought.
October 2019